1.3.R - Assignment: Written Assignment
Due

No Due Date

Points

100

Submitting

a file upload
Proyecto de Escritura
Written Assignment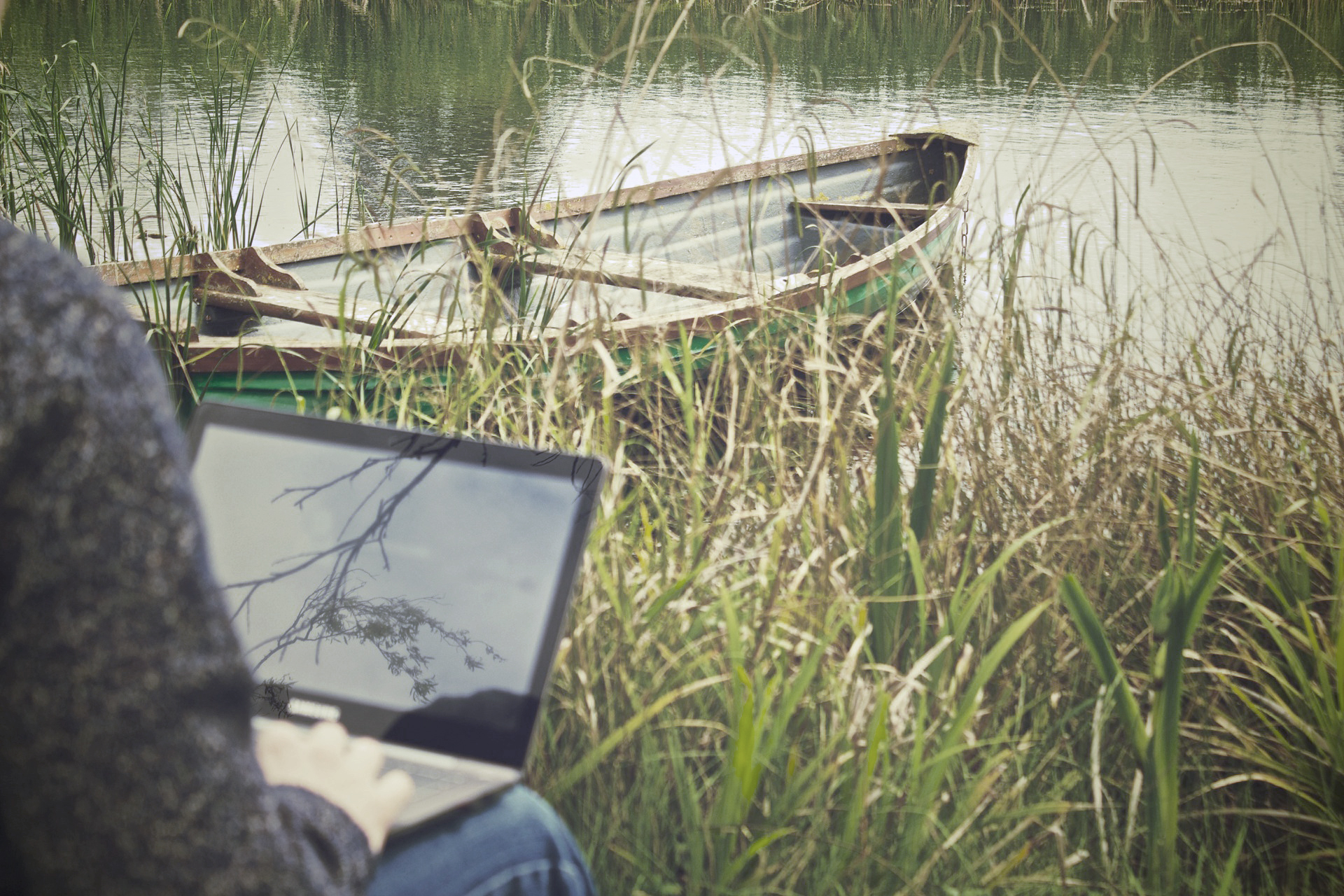 The focus of this assignment is traveling, since Mi Viaje is the main topic for this module. For this assignment, you are instructed to search for five pictures of people, from different countries, and then identify at least three things in each picture using the vocabulary you have learned so far in this course. For each part of the picture that you describe, you will need to use an article (el, la, los, las), a noun, and a color after the noun.
For example, if the image above was one of my five images, I could write:
La computadora (computer) negra

El pasto (grass) verde

El bote (boat) verde
Requirements:
Include 3 descriptions of objects in each image.
Each description needs to include:
An article before the noun (the article needs to agree with the noun - masculine or feminine)

A noun, the thing you are describing (you may use a dictionary if you need to know the name of a specific object)

The color of the noun (this also needs to agree with the noun - masculine or feminine)
Submission:
Upload your assignment in a Microsoft Word Document
Include a title with your name, the date, and your teacher's name
Use Times New Roman, Size 12 font
Rubric
Criteria
Ratings
Pts

Format

729016_9691

threshold: pts

5 images

729016_4912

threshold: pts

15 descriptions (3 per image)

729016_8494

threshold: pts

Grammar

729016_3051

threshold: pts

Total Points:

100.0

out of 100.0